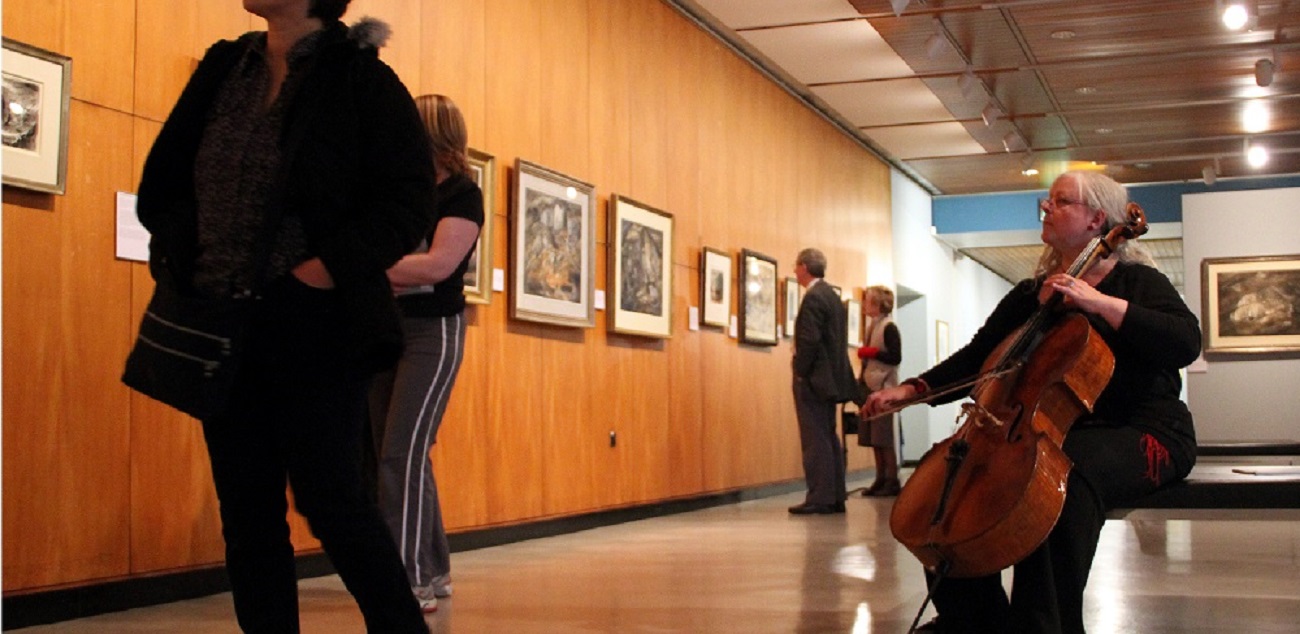 Epiphany has close links with several art galleries around the UK. In November 2012 we were invited by the Whitworth Art Gallery in Manchester to spend a day as a 'live installation' in the Gallery, playing improvised music in one section of the gallery each hour, and also moving round the gallery to respond with improvised music to specific pieces of artwork. It was at that event that we came up with the idea of playing 'Sound Portraits' for individual people. You can discover more about our unique Sound Portraits here.
Since that time we've returned on several occasions to the Whitworth, but also to Manchester Art Gallery and John Rylands Library at the invitation of art curator Lesley Sutton as she put on a 'Passion Art Trail' leading up to Easter 2014.
In September of that year Epiphany spent an evening at the National Portrait Gallery in London responding to artworks in the Gallery and offering individual Sound Portraits to visitors. Then in spring 2015 we returned to the newly reopened Whitworth to respond with improvised music to a specific exhibition in the Gallery. We also performed a live art to improvised performance with artist Naomi Kendrick in July 2016.
In recent months, we have performed twice in Tate Modern Liverpool where we responded to works in one of their major exhibitions and also in Manchester Art Gallery where we worked with Lesley Sutton at her Passion Art trail 2016.
For photos and videos of our work in Galleries, follow the links below. For current dates please visit our news and events page.
---
Upcoming Arts Project Events
Epiphany in Inverness
Starting: 11 Oct 2019, 10:00 | Ending: 12 Oct 2019, 21:30
Epiphany will be taking part in a 'Tabernacle' Arts Conference in Inverness. Contact us for more details.
Basingstoke Arts Festival
Starting: 19 Oct 2019, 10:00 | Ending: 19 Oct 2019, 21:00
Epiphany will be involved in a new Basingstoke Arts Festival on 19th October. More details will appear here nearer the time.
Some of our previous projects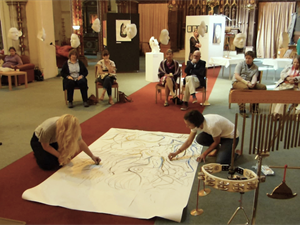 Starting: 18 May 2018, 12:00 | Ending: 20 May 2018, 17:00
Epiphany enjoyed 3 days collaborating with artists from YWAM at St Patrick's Church in Hove playing Sound Portraits and live art performances as part of Artists Open Houses art trail.
Read More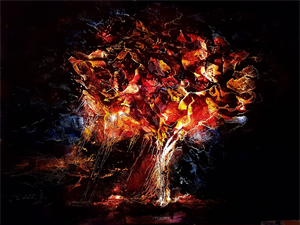 Inverness conference
Epiphany took part in a remarkable 'Tabernacle' creative conference in Inverness, Scotland playing Sound Portraits and other improvisations.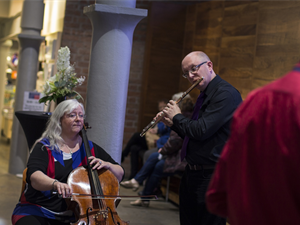 Epiphany visited Tate Modern in Liverpool on 19th November 2015 to perform an improvised response to Henri Matisse's 'The Snail'
Read More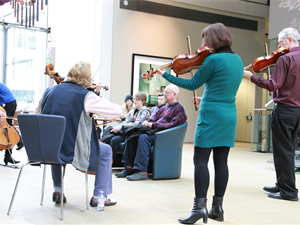 Epiphany's visit to Manchester Art Gallery in April 2014
Read More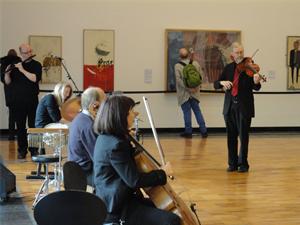 Epiphany have appeared at the Whitworth Art Gallery in Manchester on a number of occasions
Read More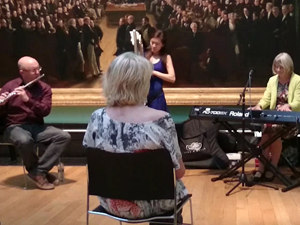 Epiphany appeared at the National Portrait Gallery in London in September 2014
Read More