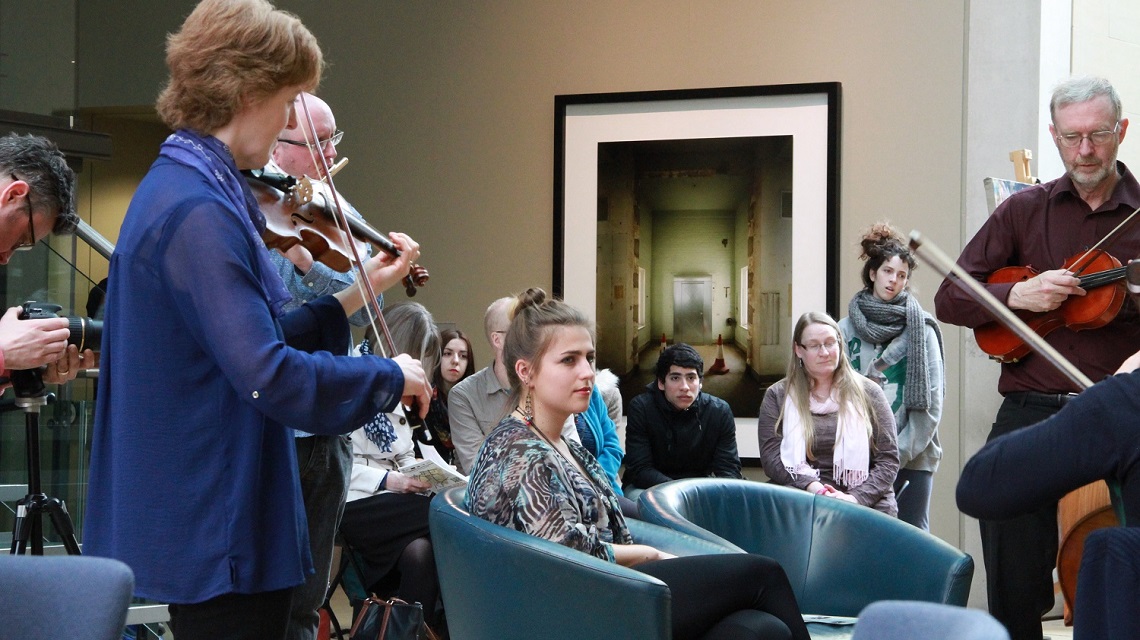 Have you ever had your portrait painted? A visual artist will seek to create an image of the person who sits before them. It takes a really gifted and skilled artist to capture a true likeness. We believe that it's possible to paint pictures with music as well as the brush or pen. With our instruments and voices we use improvised music as a means of creating a 'sound portrait' of the people we play for.
We don't pretend to be able to capture an exact likeness of a person as an artist would on canvas, but simply allow ourselves to be guided by impressions that we get of a person (or couple), inspiring us to play a certain motif, chord structure or melody, interwoven to produce a piece of music that we believe captures some aspect of that person's identity. Like a reflection in a mirror, the image is reflected back in music. The person whose portrait is being played may see themselves portrayed as they've never been before!
---
Upcoming Sound Portrait Events
Sound Portraits for creative group in Manchester
Starting: 19 Jul 2022, 10:30 | Ending: 19 Jul 2022, 12:00
Epiphany members will be playing Sound Portraits for a creative group at St Margaret's Church in Burnage, S. Manchester.
Epiphany at Ashburnham
Epiphany will be returning to Ashburnham Place to work with the international student volunteers and staff based there. Our time there will include a 'The Space' evening open to the public - an opportunity to relax, be refreshed and to receive.
'The Space' creative retreat
Starting: 25 Oct 2022, 16:30 | Ending: 28 Oct 2022, 10:00
We look forward to welcoming you to a creative retreat with Epiphany's musicians, who are joined by photographer, Rachel Kiley, and artist, Tamara Jackson. Our time together will be largely unstructured, with optional gatherings each morning and evening, including relaxing improvised music and reflective thoughts for each day.
More info
Some of our previous projects